5/10/2016
Texas Town Saves Red Light Camera Contract
Jersey Village, Texas red light camera program survives by 310 votes.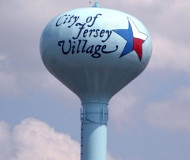 Jersey Village on Saturday became the first town in Texas where red light cameras have survived a ballot box challenge. Proponents of automated ticketing turned out 675 votes in the Houston suburb while only 366 showed up on the side of the ban -- fewer than the 439 that signed the petition putting the ban measure on the ballot in the first place.

Local election observers point out that the strategy of American Traffic Solutions (ATS) to introduce a competing measure to change the debate paid off. In February, the city council added a second ballot proposition to the mix.

"Shall the Jersey Village Charter be amended by adding a new section 1.09, limitations on the power of council, to permit the city to complete red light camera traffic programs started before January 1, 2016?" Proposition Number Two asked.

Jersey Village voters sided with the second option. Observers point out that residents may have believed a vote for Proposition Number Two would have shut down the camera program after its expiration without cost to residents. That is not how it works. Contrary to the summary that appeared on ballots, Proposition Number Two imposes no "limitations on power" of the city council without the passage of Proposition Number One.

Jersey Village has no active red light camera program, but local officials had insisted that the ban would have cost the city millions. Jersey Village signed a fifteen-year contract with ATS in 2009 in order to evade the intent of the state legislature, which had threatened to sunset the ability of municipalities to sign new red light camera deals. The city claimed ATS would have demanded a massive settlement payment if the program were shut down before the year 2024.

Previously, Texas residents have voted to oust red light cameras in Conroe, Dayton, Houston, Baytown, League City, Arlington and College Station by margins of as much as 77 percent against. Nationwide, voters overwhelming oppose the use of cameras at the ballot box (view list).