10/21/2021
Mississippi: Federal Judge Says Plastic Bags Are Not Suspicious
US District judge in Mississippi overturns traffic stop after finding no evidence that a plastic bag ever contained drugs.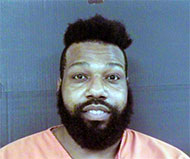 By Richard Diamond

A federal judge last week blasted a Mississippi police officer for searching a car merely because he noticed a part of a clear plastic bag inside. Detective Josh Hartfield had seen a Honda CR-V traveling along Highway 49 in Richland on July 14, 2020, and he claimed the expiration sticker on its license plate was partially obstructed. He conducted a traffic stop.

Detective Hartfield first spotted a pill in the car. Idrees Ahmed Abdur-Rashied, who was behind the wheel, said it was a vitamin. The detective then saw a piece from a sandwich bag on the driver-side floorboard, which the officer insisted contained "residue." The detective used this as justification to search the Honda. US District Judge Carlton W. Reeves personally inspected all the evidence taken from the car and concluded there was no residue on the piece of plastic or the three other intact plastic bags that were found.

"Detective Hartfield did not test the loose vitamin found in the car, nor the alleged residue, as the city of Richland's narcotics unit keeps its field kits in the office, not in the field," Judge Reeves noted.

The search also uncovered an unopened vitamin bottle and a Sprinfield Armory XD-9 9mm pistol. The latter resulted in Abdur-Rashied being charged as a felon in possession of a gun. Because the detective was overzealous in his search, however, the judge concluded the charge must be thrown out.

"This case boils down to one question: did Detective Hartfield have probable cause to search the car?" Judge Reeves wrote in his decision. "The protections of the Fourth Amendment are not absolute. Yet they surely protect against the comedy of errors presented in this record. Officers are not permitted to manufacture probable cause."

The court in reviewing dashcam footage noted the detective at one point claimed he found ecstasy, but at another he claimed it was cocaine. He was even less persuaded by the presence of a part of a plastic bag.

"Plastic is everywhere," Judge Reeves wrote. "From food to toys, disposable utensils to medical devices, earplugs to vitamins, we use plastic to store and transport all manner of objects. Most of the time these usages are lawful... Nearly every car contains some stray piece of plastic. Indeed, the piece of plastic in this case came from the same kind of plastic bag that many parents use to send sandwiches to school in their children's lunchboxes. Such bags are generally convenient, not criminal. Pieces of plastic are more prevalent, probably less convenient, but certainly even less criminal."

The court ordered all of the evidence in the case thrown out. A copy of the ruling is available in a 200k PDF file at the source link below.